More about Moses

Moses Sun began his music career over a decade ago. He hasn't looked back since. Moses started out as a session, live performance guitarist, arranger and music director for various artists and churches. While he still continues to pursue those musical avenues, he simultaneously launches his own solo projects.

His double Masters of Music in Guitar Performance and Composition, along with a background in classical guitar and orchestration, moves Moses to value and focus on harmony in many of his pieces. However, his riff rock edge and extensive pop knowledge allows him to expand beyond your normal sound walls.

Moses is a fusion of creativity. He is precise. He is technical. He is full of surprises. And, he possesses the finest of rock chops, with blazing finger style techniques resulting in dynamic, energetic and fun sounds.
Projects and Clients
o Party Like Gatsby
o ABC: Speechless (vocal/language coach)
o Seaworld San Antonio, TX
o Angeles Chorale
o Azusa Pacific University
o VeggieTales (DreamWorks/NBCUniversal)
o Luke Cage (Marvel/Disney)
o Bizaardvark (Disney Channel)
o Kingsman: The Golden Circle (20th Century Fox)
PERFormance and Artist Collaborations
o Lola Rhodes, solo artist
o Whitney Wood, solo artist
o Keri Larson, solo artist
o Darnell Abraham, artist/tenor
o Cody Longo, artist
o Jacob Luttrell, artist/singer-songwriter
o Merle Dandridge, actress/artist
o Greg Matheson, keyboards/B3
o Justo Almario, woodwinds
o Andrew Gouche, bass
Live Appearances
o Microsoft Theater
o Universal City Walk
o Walt Disney Concert Hall
o Monterey Jazz Festival
o Local LA Venues: The Mint, Troubadour, The Roxy, Whisky a Go Go, House of Blues on Sunset, DBA West Hollywood, Room 5, Prospect Theatre, The Standard Hotel, Hotel Café, Rockwell Table & Stage
Live Performance || Music Videos
original song by Whitney Wood, Andrea Hamilton, Eric Shouse, and Moses Sun
MUSIC VIDEO: 🎬🎬🎬🎬🎬
SONG STORY: 🎬🎬🎬🎬🎬
- vocals: Whitney Wood
- guitar/keys/programming: Moses Sun
- violins: Luis Mascaro & Desiree Hazley
- viola: Tika King
- cello: Susanna Cervantes
- BGVs: Andy Delos Santos & Whitney Wood
- produced by Moses Sun
original song by Whitney Wood & Moses Sun
MUSIC VIDEO: 🎬🎬🎬🎬🎬
- vocals: Whitney Wood
- guitars/keys/arr: Moses Sun
- bass: Zach Rudulph
- drums: Emmanuel "Eman" Cervantes
- BGV: Whitney Wood, Joel Simpson, Kesha Shantrell, David Manuel, Jessica Cabral, Darris Need
- produced by: Moses Sun & Andy Delos Santos (vocals)
produced by: Moses Sun & Eric Shouse
1. Come and Worship
2. O Come, All Ye Faithful
3. God With Us
4. Joy to the World
5. Carol Fantasia (Instrumental)
6. Your Name / Forever Reign
7. O Holy Night
8. Angels We Have Heard on High
9. Silent Night (Instrumental)
- instrumental versions available on iTunes -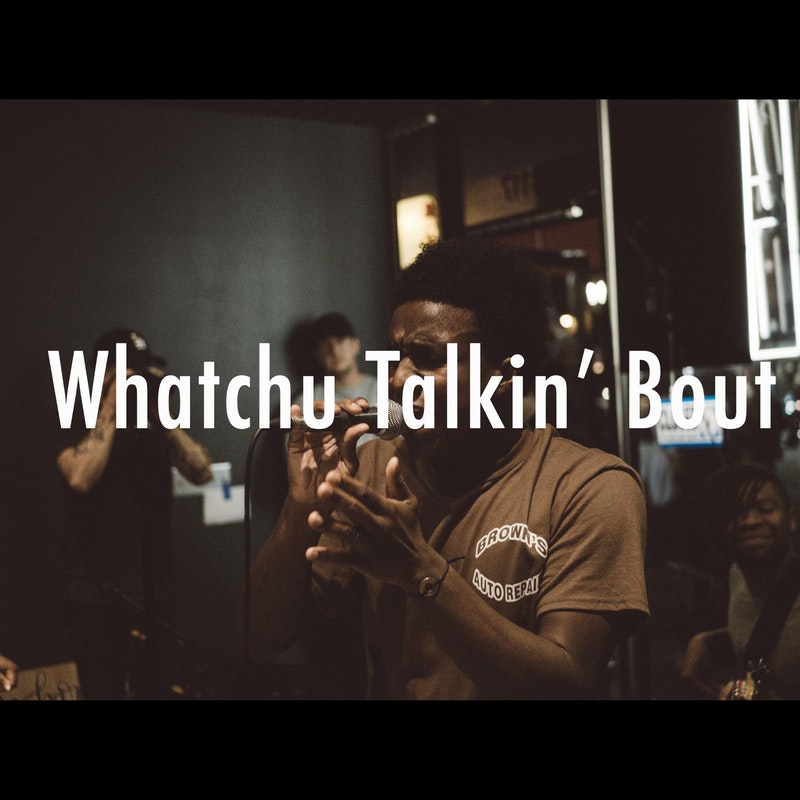 Whatchu Talkin' Bout (single)
original song by Joel Simpson
MUSIC VIDEO: 🎬🎬🎬🎬🎬
- vocals: Joel Simpson
- guitar: Moses Sun
- produced by Joel Simpson, James Krausse